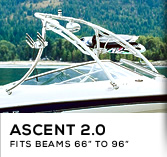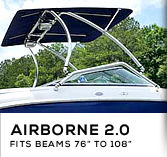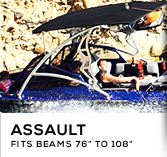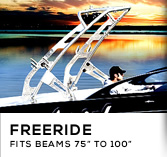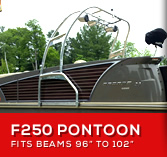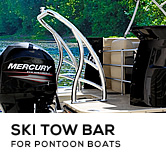 F250 Pontoon
Wakeboard Tower
Get Ready for Independence Day!
$125 to $225 Instant Cash Discounts
$125 Off purchases $1,250+ / $175 Off purchases $1,750+ / $225 Off purchases $2,250+
Use code "CASH125" "CASH175" or "CASH225" Not Eligible With other Discounts.
IN STOCK & READY TO SHIP!
SAME DAY SHIPPING IF ORDERED BEFORE 2PM PST WEEKDAYS
Aerial WakeWorks F250 Universal Folding Pontoon Boat Wakeboard Tower

Direct Price: $1,795.00

Product Code: PWB-WWPONTOON-POLV1
For pontoon owners, it's all about having the "do it all" boat to entertain family and friends for a day out on the lake. Unfortunately, the hugely popular sport of wakeboarding is not properly supported on pontoon boats which have low elevation tow points or ski tows. Aerial's WakeWorks F250 Pontoon Tower is the first aftermarket solution- it provides the correct height tow point (dual tow point), it's simple to install, features an innovative foot design, is made of premium materials and is very affordable. The F250 features a universal design with an adjustable width for an easy fit on almost any pontoon boat made in the past 15 years.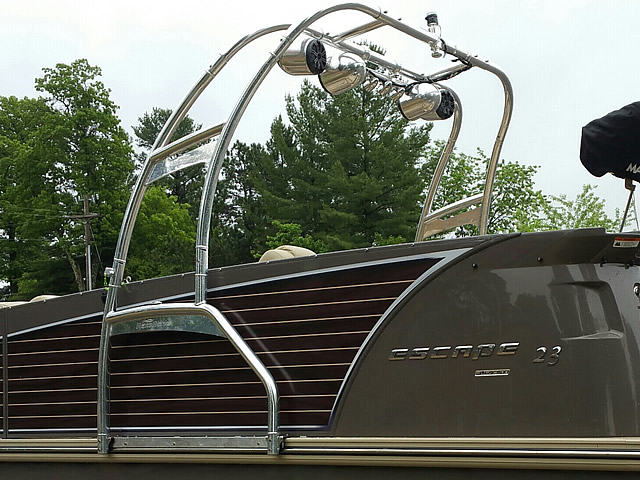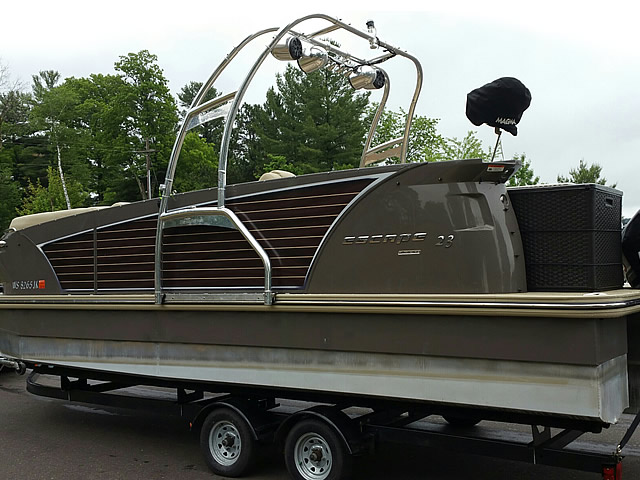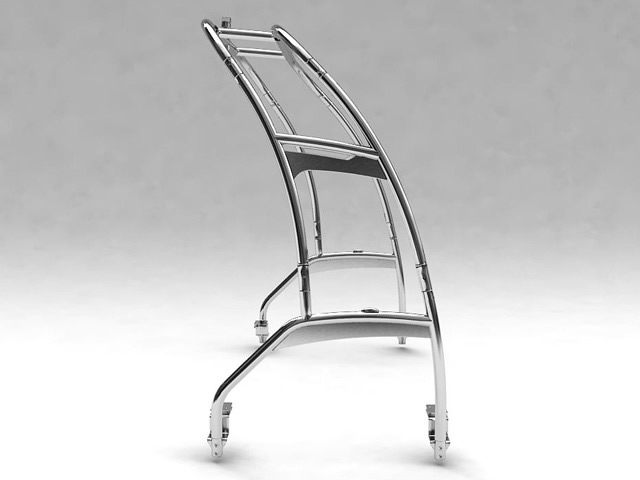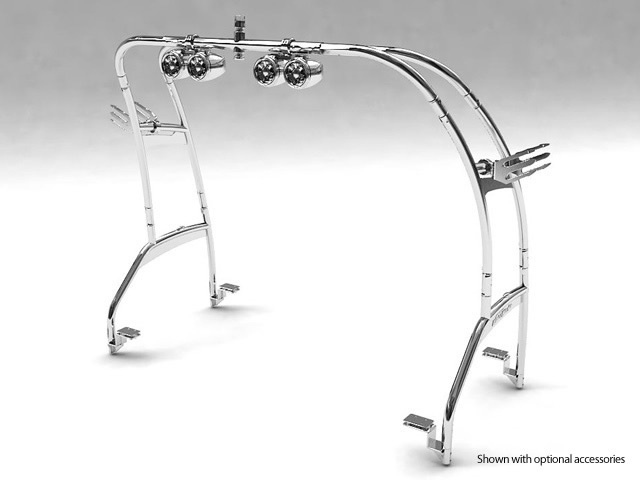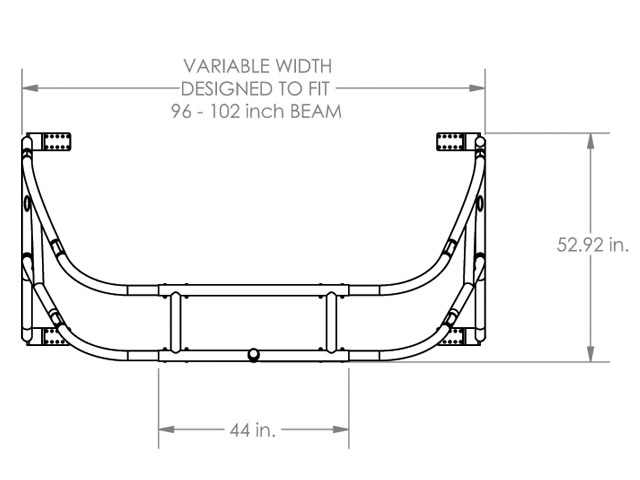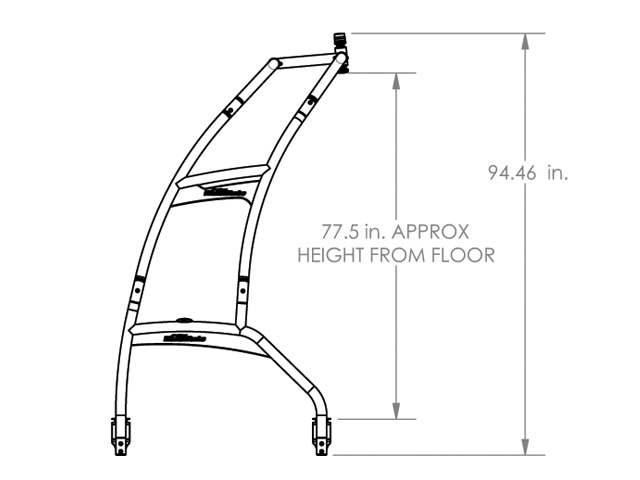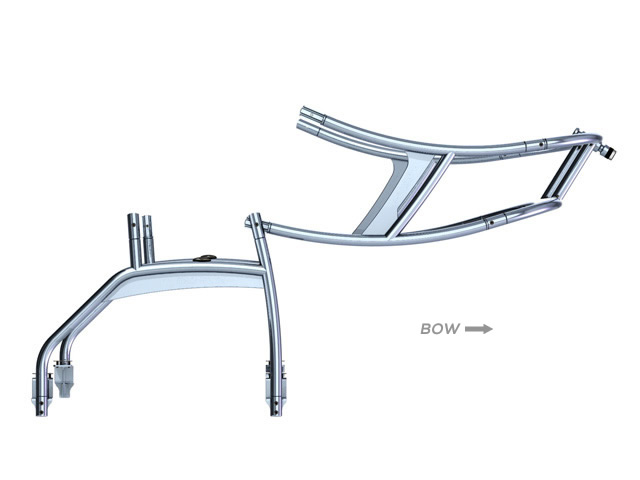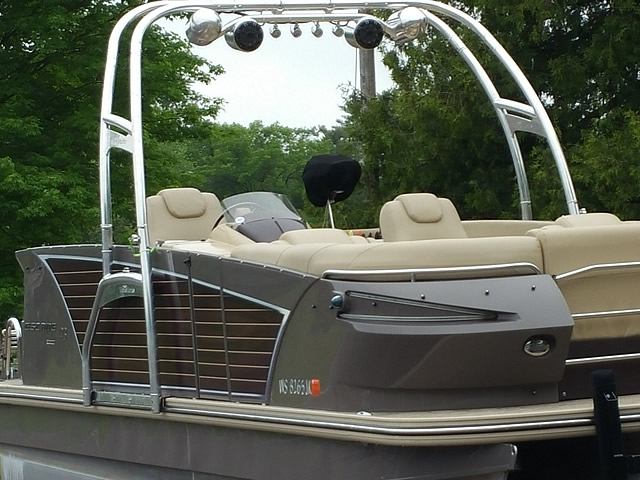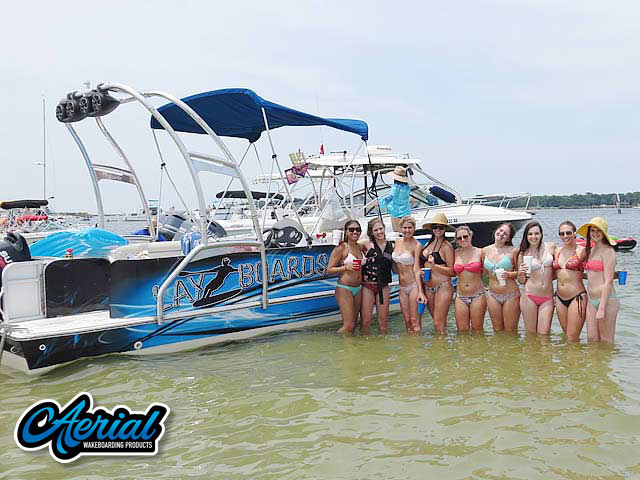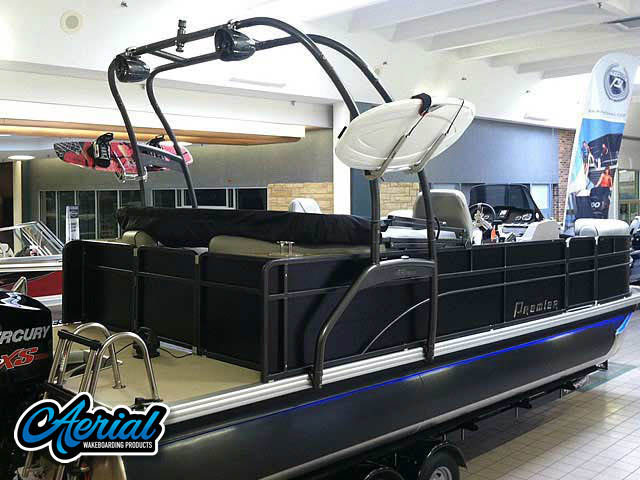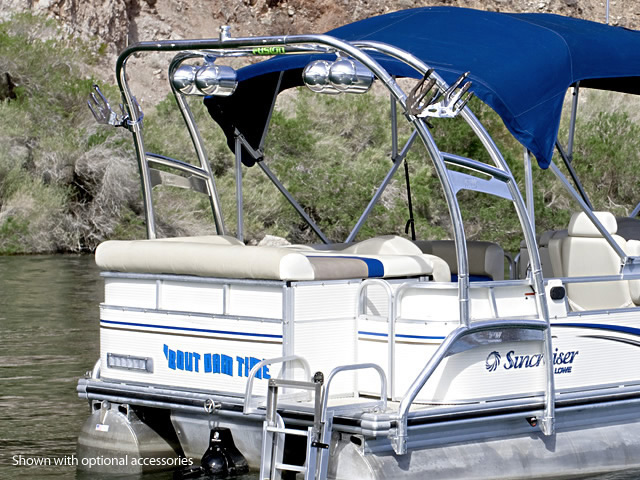 F250 Pontoon Wakeboard Tower
Reviews:
AVERAGE RATING:
4.9 /

Total Reviews:

47
Rating: 5.0
"I have looked for a long time for a tower specifically made for a pontoon boat. It took me and my wife a Saturday to install, following the instructions provided. It was a straight forward installation and it looks great. Took it to the lake and I could not ask for anything better.
I know a lot of folks don't think of a pontoon boat as something to ski/wakeboard behind, but with the wide platform and a boat which hits 40 mph, what else would anybody need. Awesome product and I foresee many more going out the doors."
Wakeboard Tower Review by Ken McCarthy - Yucca Valley, CA
Rating: 5.0
"This was a great investment for my 24' pontoon, I can't say enough good things about it. Your customer service department was very helpful as well."
Wakeboard Tower Review by Adam Des Jarlais
Rating: 5.0
"The speaker enclosures look great. And the F250 pontoon tower completed my boat"
Wakeboard Tower Review by Andres Valencia - San Jose, CA
F250 Pontoon Wakeboard Tower
As the popularity of both wakeboarding and pontoon boats increases, it was only a matter of time before the two met. Unfortunately, the height of stock pontoon tow points are just too low for proper wakeboarding. The tow rope drags in the water and, most importantly, dramatically limits the amount of air that can be caught after popping off a wake. Finally, with the Aerial F250 Pontoon Tower, you can inexpensively upgrade your boat with an extremely solid and safe wake tower. It will absolutely add a new dynamic of entertainment for friends and family. Installation is easy for the average do-it-yourselfer taking just a few hours. Plus, you can expand the tower with space-saving racks for all types of boards and add incredible audio performance with Aerial tower speaker pods.

Aerial's unique goal is to deliver the same (or better) quality of OEM or custom but without the OEM or custom price tag. Although some have tried to copy our popular designs, they have also cut many corners that compromise quality, performance, longevity and safety. Make the right investment in your boat and your sport with Aerial Wakeboarding towers & accessories!

Questions About the Pontoon Wakeboard Tower?
USA & International: (949) 407-5009

Pontoon wake Tower Features & benefits:
Universal Design Fits Most Boats
5 Year Manufacturer Warranty

Quick & Simple DIY Installation

Easily Fold-Down for Storage
6061 Aircraft Grade Aluminum
Generous 2.25" Diameter Tubing
3D Computer-Aided Design
Rigorous Quality Control
Best Welds in the Business
USCG Approved Tow Light
Superior Service & Support