Aerial Wakeboard Towers:
Seaswirl Photo Gallery
Shopping for a super strong, stylish and affordable aftermarket wakeboard tower for your Seaswirl? Our customer photo gallery is a great way to see how an Aerial universal fit wake tower can dramatically and inexpensively improve the functionality and look of almost any Seaswirl year, make and model.

Which wakeboard tower or package is the best fit for your boat?
Call our sales & support team USA & International: (949) 407-5009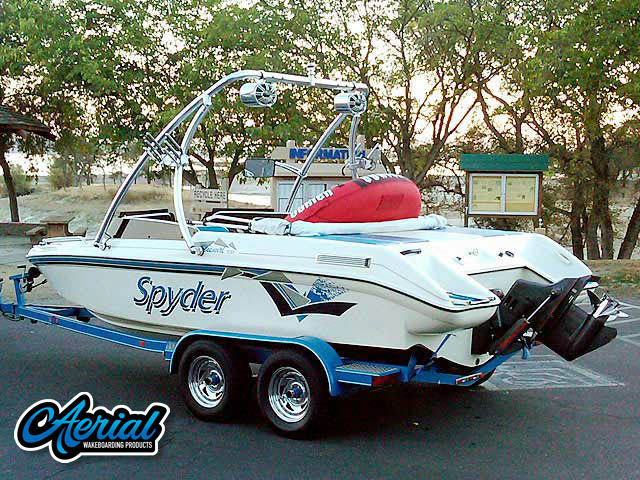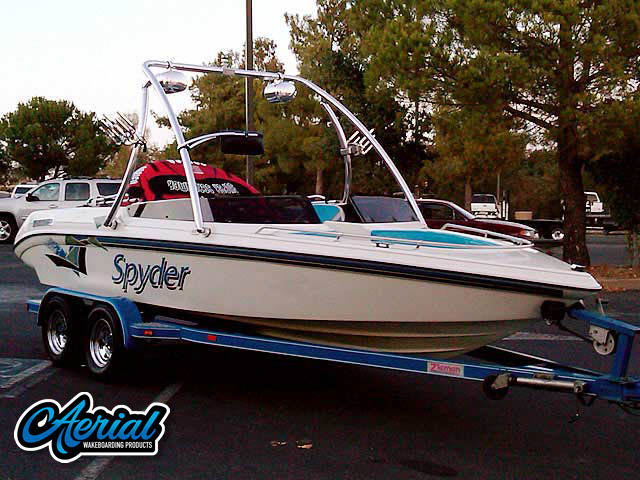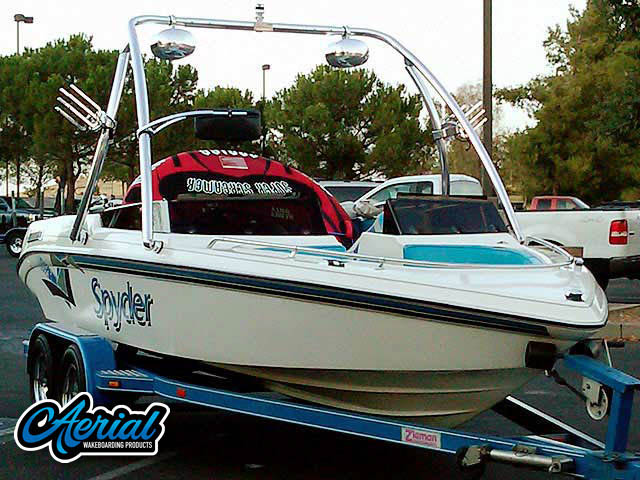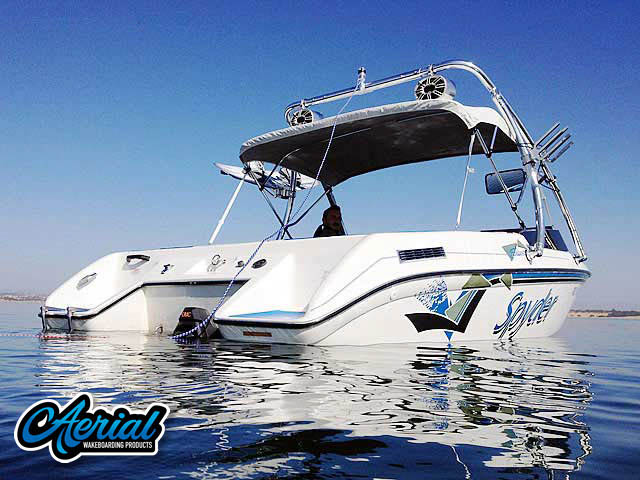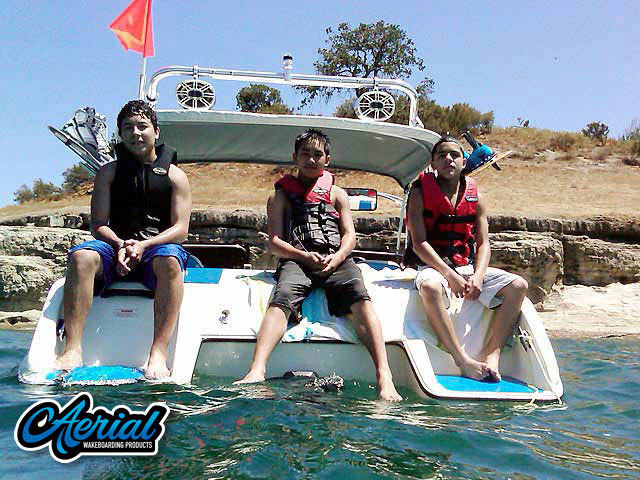 Wakeboard Tower Review:

Rating:

5

Stars

"Installation: super easy. Ride: solid, no rattles. Functions: yanks me outta the water all day. Installed right in my driveway. Started at 8:00 am, on the water boarding by noon. Looks dope!
"
AJ DuBray
Elk Grove , CA
United States
06/25/2013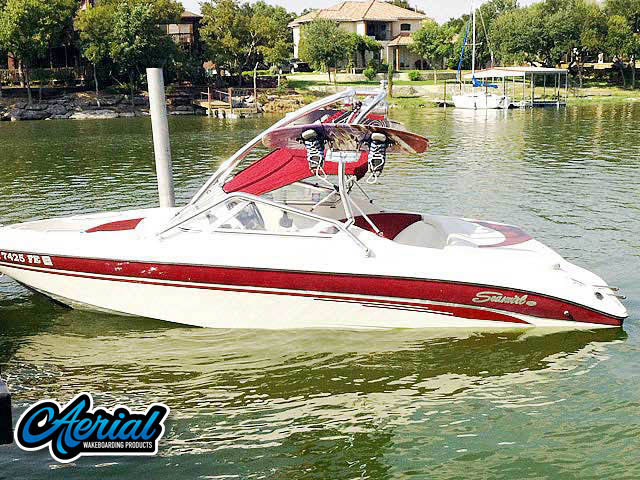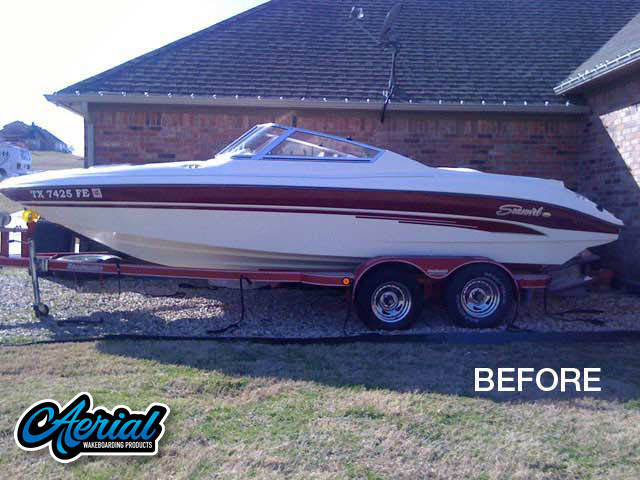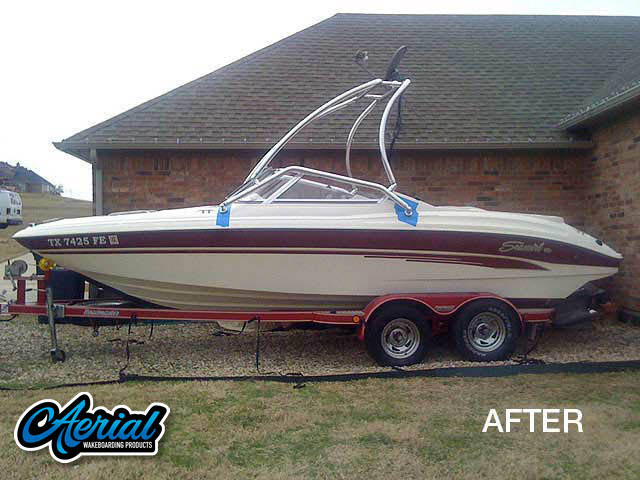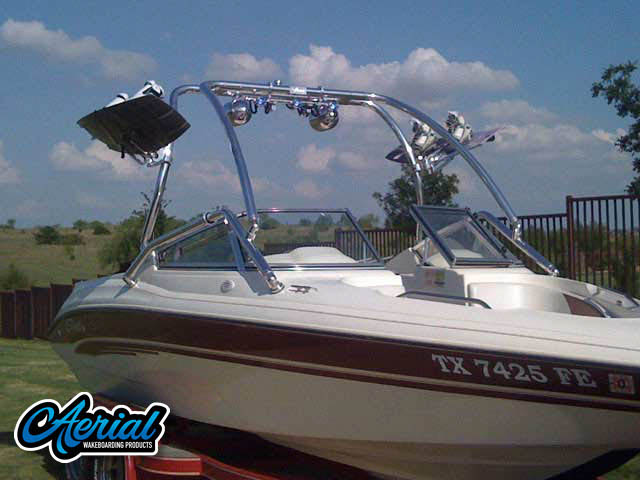 Wakeboard Tower Review:

Rating:

5

Stars

"Great tower, really easy to install made of great quality. It totally works. Install instructions were clear and precise. If Chuck Norris were to buy a tower for his boat, trust me this would be the tower he'd buy! Of course he wouldn't need one, he's Chuck Norris.

When I was installing I applied blue painters tape to the hull to protect it while I was locating the post points. The tape allowed me to draw and measure all the attaching points without marking on my hull. If I made a mistake on the location drawn I just applied another layer of tape, and redrew. This part was the most critical!"
Chris Norwood
Fort Worth, Texas
United States
02/11/2011