Aerial Wakeboard Towers:
Bayliner Photo Gallery

We are always adding more customer Bayliner boats to our wakeboard tower and accessory gallery. It's a great way to see how Aerial wakeboard towers can dramatically and inexpensively improve the functionality and look of almost any Bayliner year, make and model. All photos and reviews below were sent in by actual customers.

Have questions about which wakeboard tower or tower combo package is the best fit for your boat? Our expert team is here to help! Call toll free: (866) 998-0812.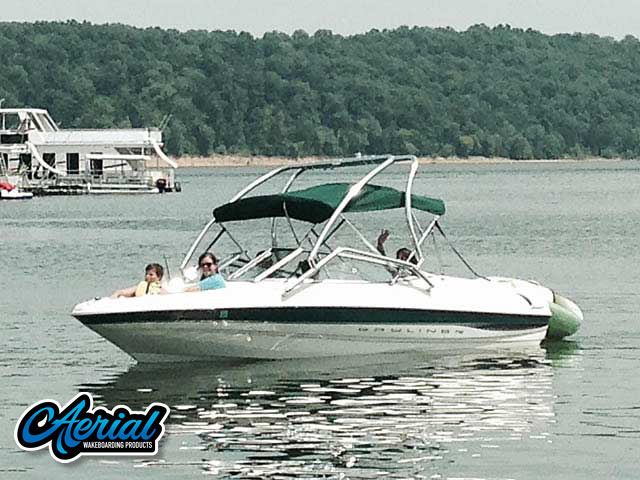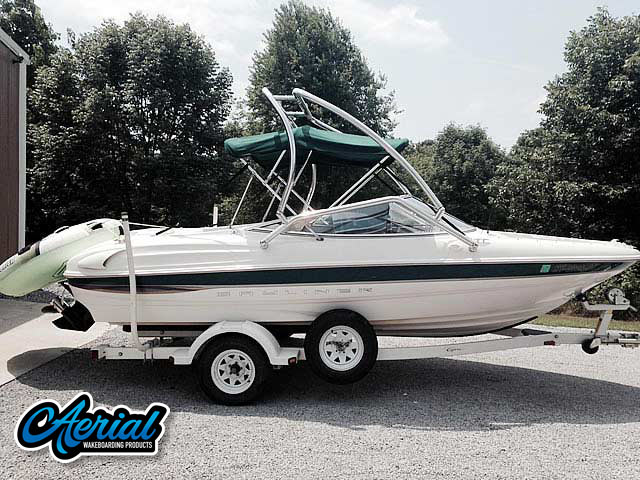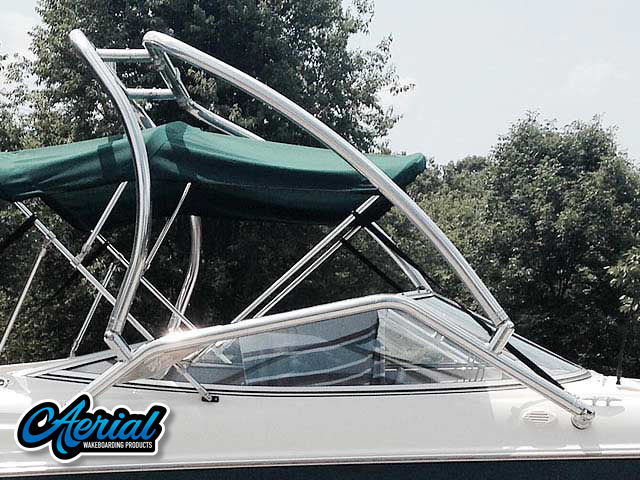 Wakeboard Tower Review:

Rating:

5

Stars

"We love our tower. It does a good job pulling skiers and really added value to our 14 year old boat. The folks at Ariel were happy to answer questions so I could make the right decision on our purchase. We were able to keep our aftermarket Bimini top too! Now all we need is an audio upgrade and tower speakers to give this old tub some POP!"
Terry Gordon
Salvisa, KY
USA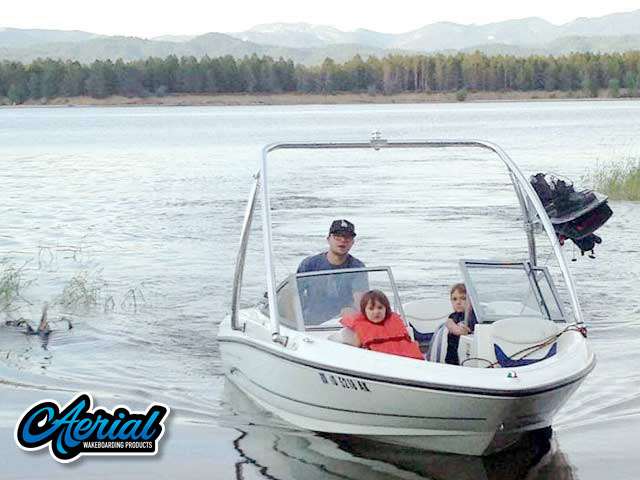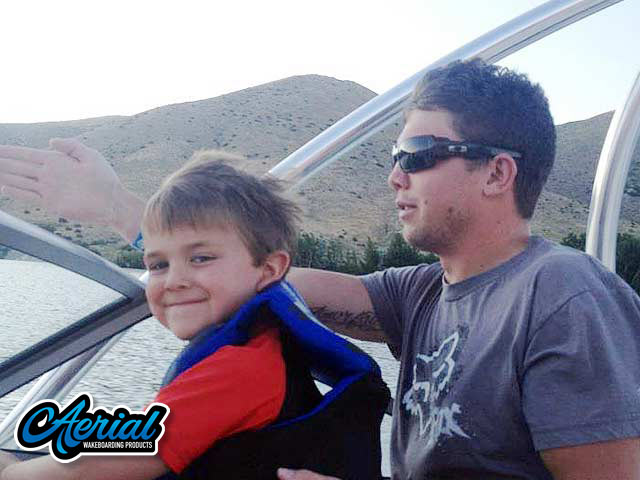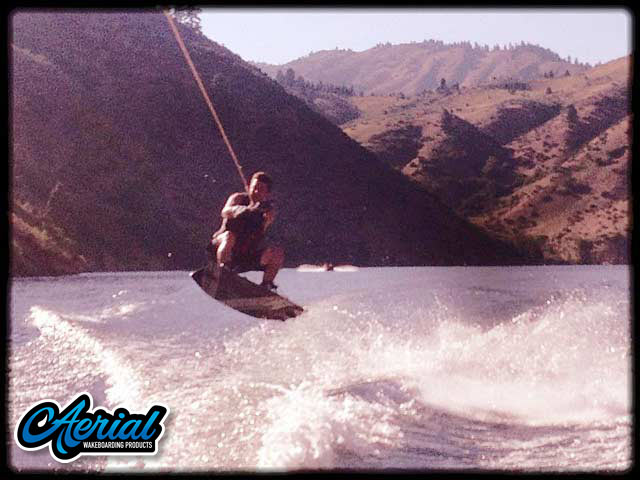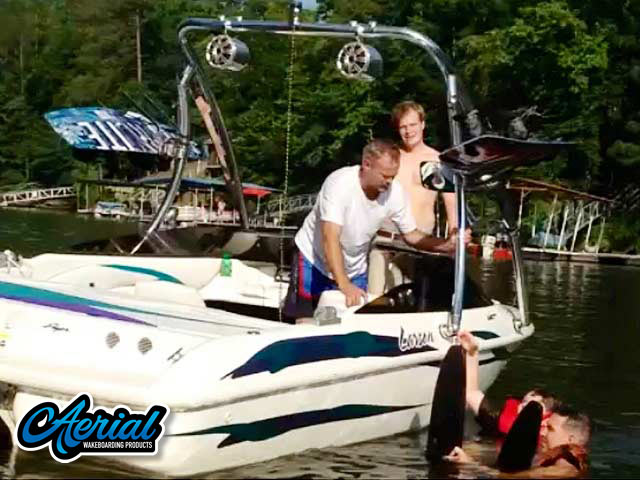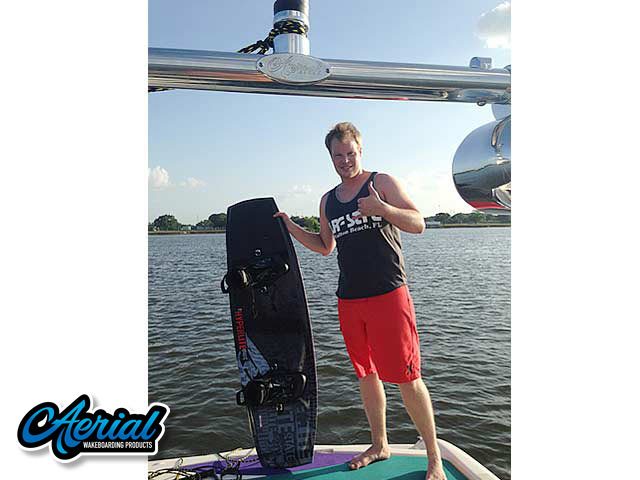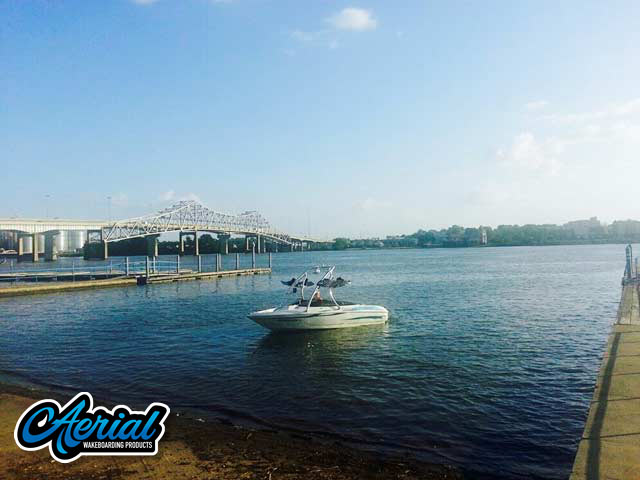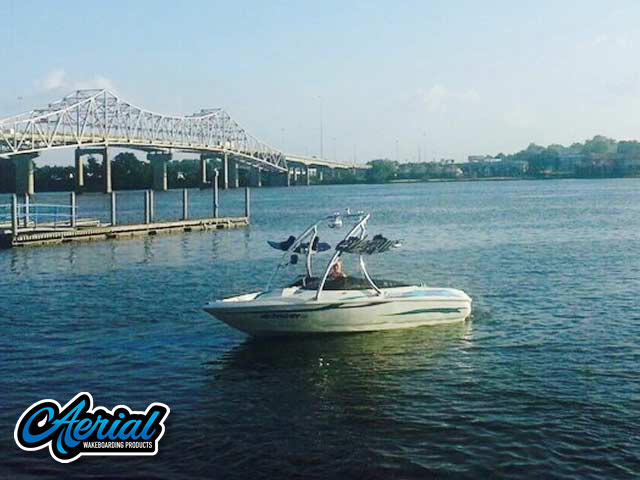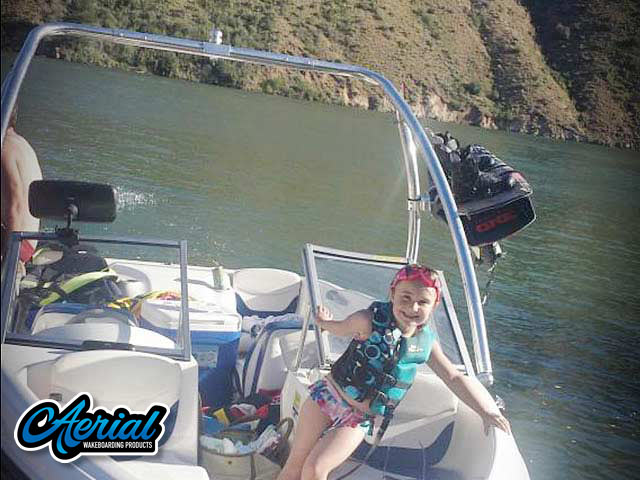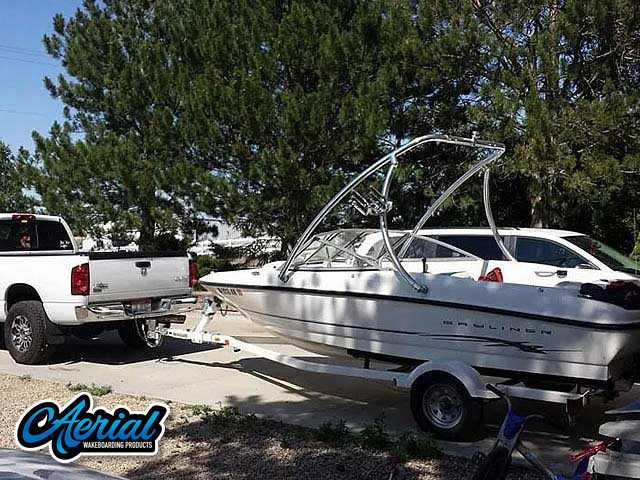 Wakeboard Tower Review:

Rating:

5

Stars

"This was by far the best modification that I have made to my boat, the Wakeboard tower works flawlessly, it's sturdy and has pulled some pretty hefty guys out of the water without a single flex or movement. Installation was relatively easy, myself and a buddy did it in about 3 hours. The board holders also work great, the boards don't move or jump around like others I have seen."
Ryan DeGrange
Nampa, Idaho
USA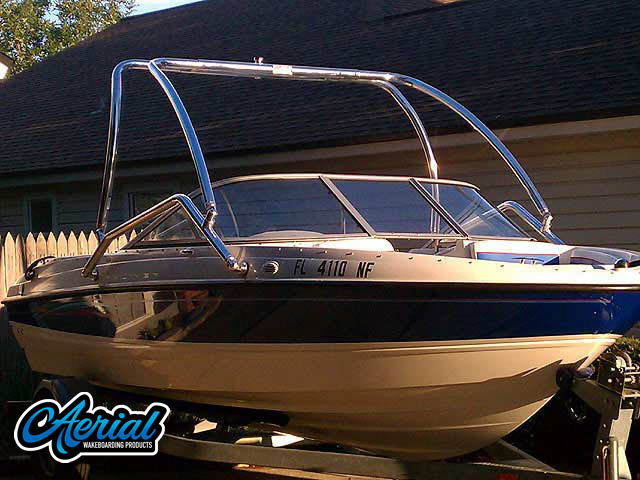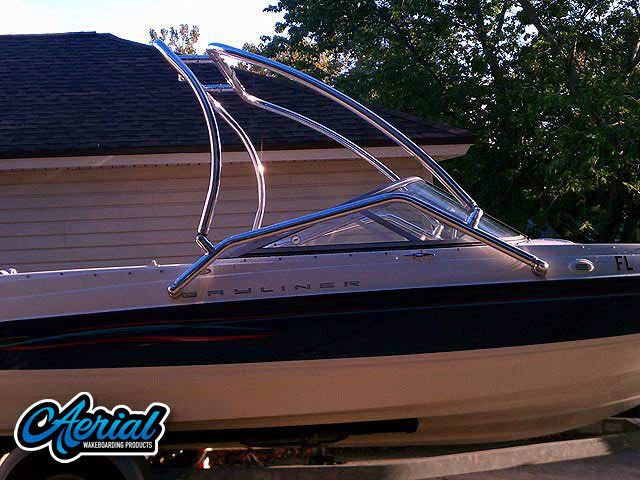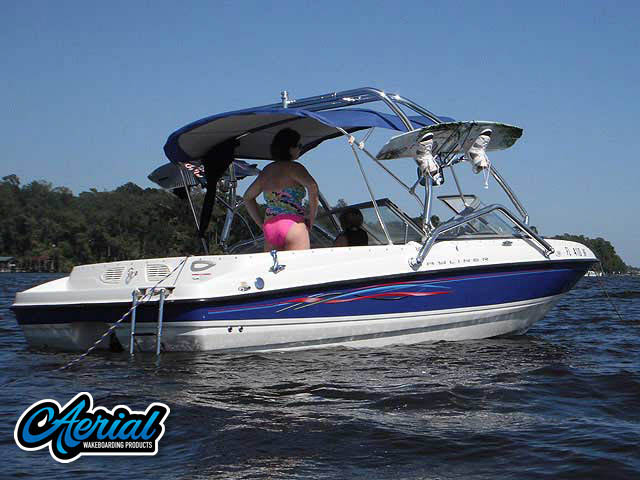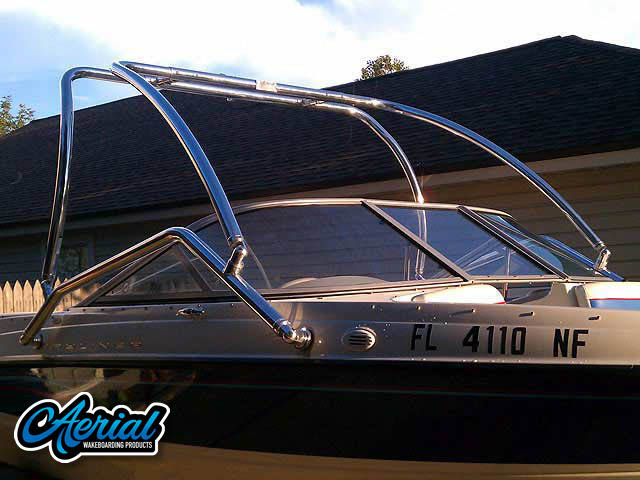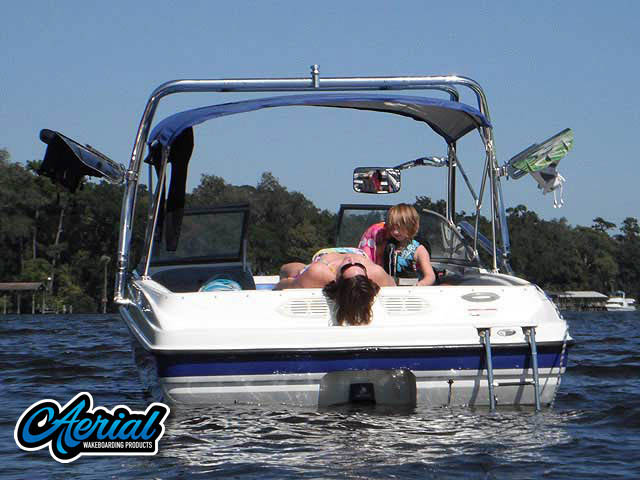 Wakeboard Tower Review:

Rating:

5

Stars

"Here's my tower! It is on a 2006 Bayliner 195 BR. We love it and installation went surprisingly well. We added the Aerial Mirror over the weekend.

Thank you so much for the advice. I installed my tower Saturday and it looks amazing. I was really surprised at how stout the legs are! I love it! I would recommend it to anyone!"
Patrick Weaver
Jacksonville, Florida
United States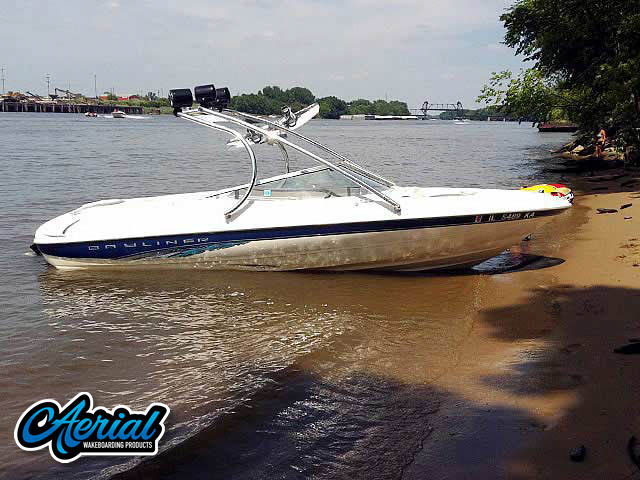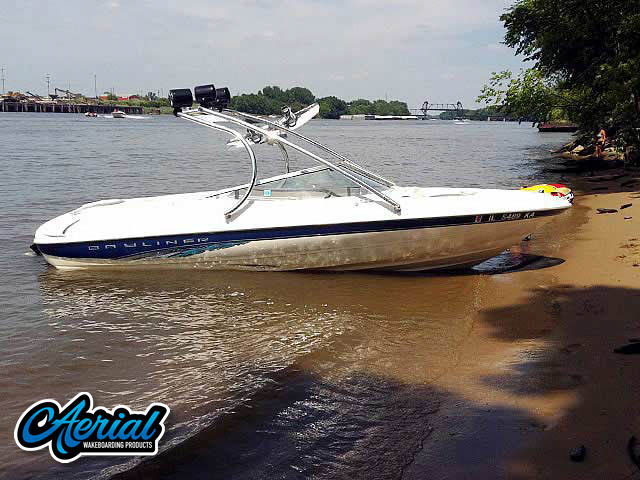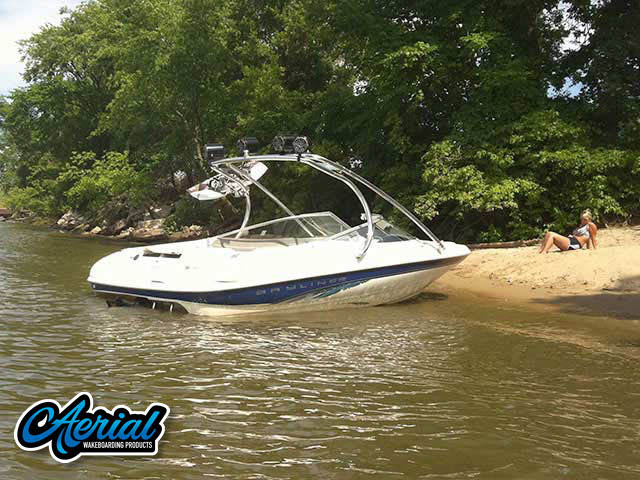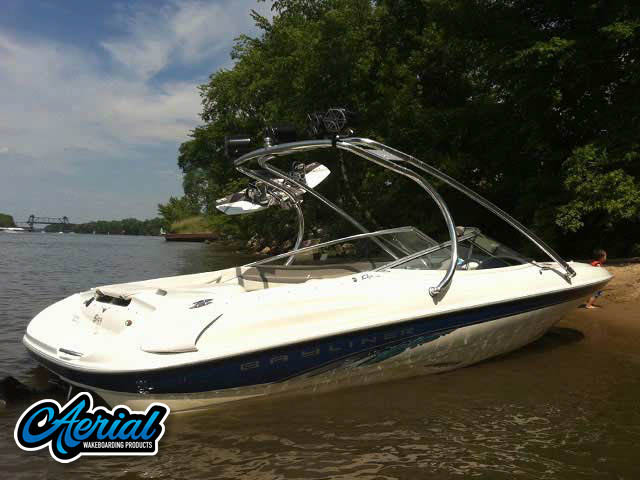 James Dettlaff
Alsip, IL

Wakeboard Tower Review:

Rating:

5

Stars

"My Aerial tower has significantly improved my barefoot deepwater starts. Plus, it looks great. It draws your eyes away from the old beat up boat it is sitting on. Makes the boat look cool."
Jeff Marshall
Arlington, WI
United States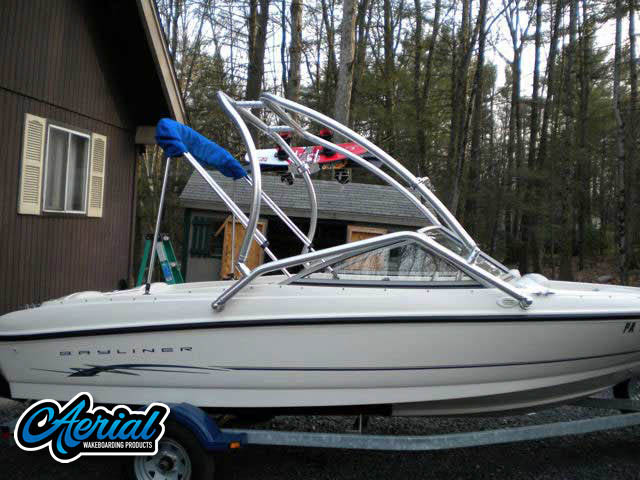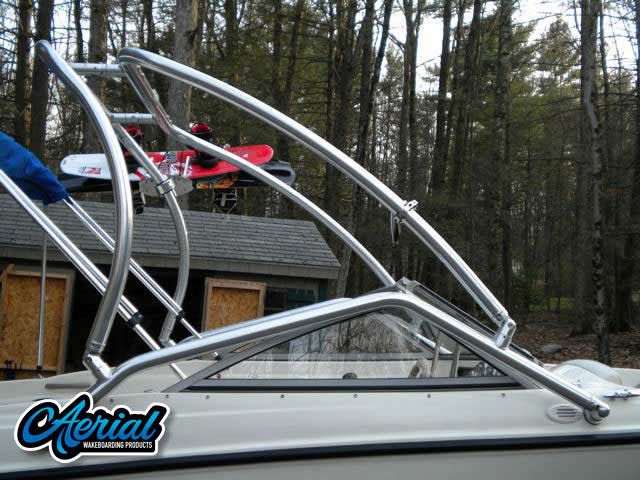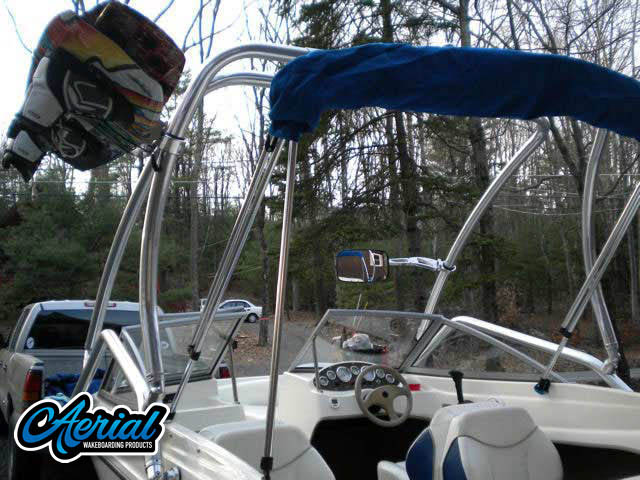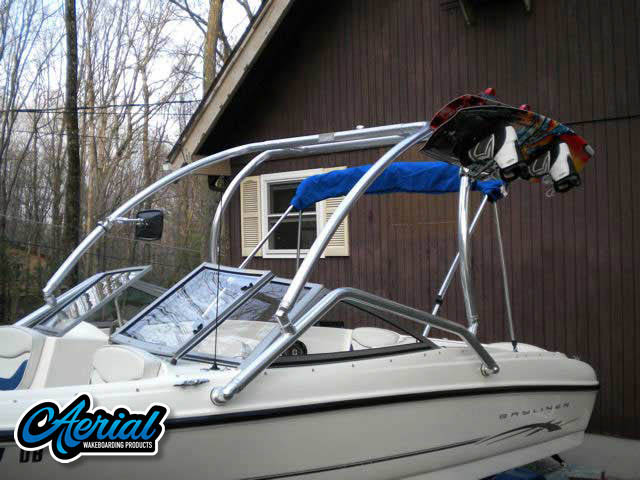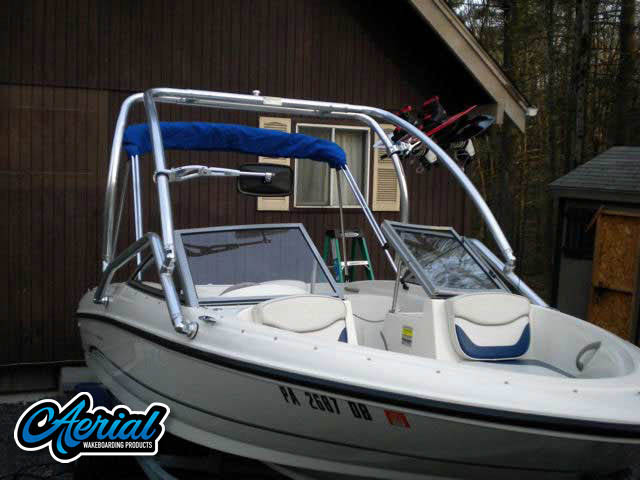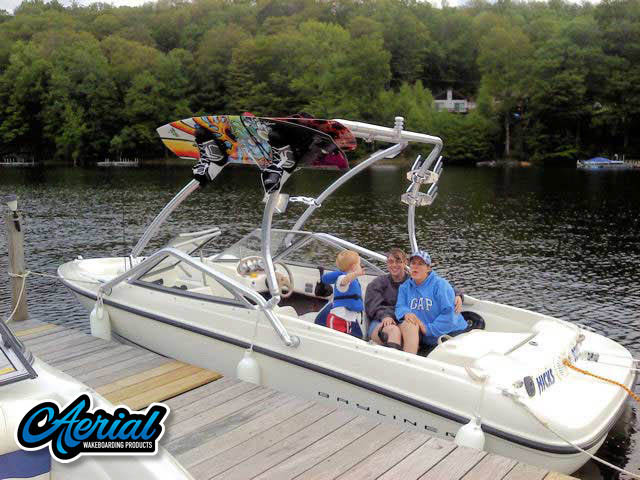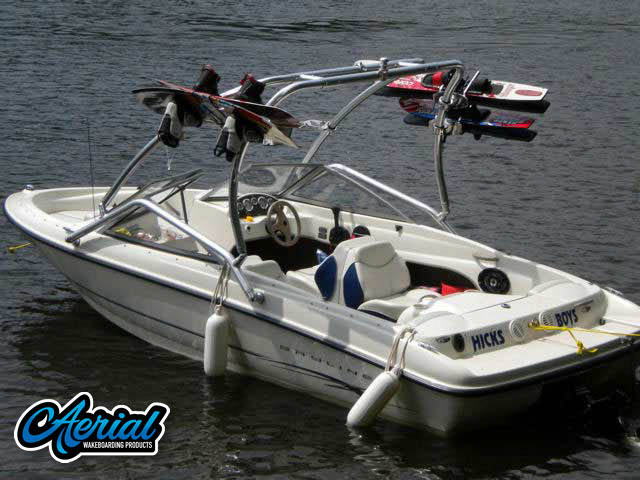 Wakeboard Tower Review:

Rating:

5

Stars

"Installed the Aerial airborne tower, Aerial oval wakeboard rack and Aerial quick release adjustable mirror, with the help of my wife. The install was quick and easy. Looks awesome! My existing bimini top and boat cover still work with no modification.

My friend is certainly going to buy one after seeing mine!"
Nelson Whitmore
Bartonsville, Pennsylvania
United States
Wakeboard Towers by Aerial

Affordable aftermarket wakeboard towers and accessories by Aerial Wakeboarding Products

2001 Moomba Outback LS with FreeRide Tower

Rating: 5.0

"Excellent tower construction, installed with 2 people in a day. Tower was quiet, and strong. Bimini was a great addition."


Wakeboard Tower Review by Brandon Keehr